Mission
The Lawyers for Literacy Committee of the PBCBA is dedicated to promoting literacy and a love of reading in our Palm Beach County communities.
(For more information, contact the current chair or email pbclawyersforliteracy@gmail.com.)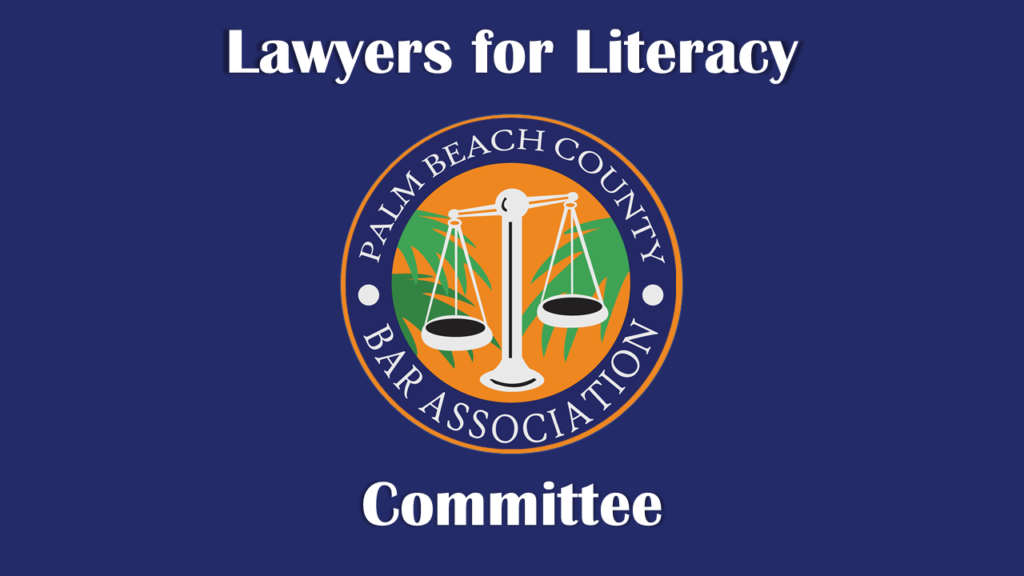 Chair(s)

:
Brad Avakian | BAvakian@ciklinlubitz.com
Jessica Latour | Latour@bobolaw.com
2020-2021 Committee Members:
Mavette Campbell, Agnieszka Chiapperini, Kalinthia Dillard, Rachael Flanagan, Kathryn Freiburger, Lynn Gelin, Mary Grecz, David Greene, Georgina Jimenez-Orosa, Christopher Kellam, Andrew Kwan, Jessica Latour, Melynda Melear, Judith Migdal-Mack, Joy Shearer, Sheryl Wood
Committees are a great way to get involved with your local bar association, network with your colleagues and become a leader in your legal community.
Adult Learner Essay Reviews

–

 early March dates to be announced (please contact Brad Avakian if interested). 
BAM! Book and Music Festival –

April 10, 2021