MISSION
to serve as a liaison between the Bar and the Judiciary; plan, implement and coordinate programs for better relations between the Bench and Bar, including the annual Bench Bar Conference, Judicial Lunch seminar series, judicial relations spokespersons who conduct in-person meetings with the judges, and the bi-annual judicial evaluations administered by the PBCBA. Provide information to the public to ease court access.
The JRC Committee is thankful for the everlasting impact that Judge Meenu Sasser had on this committee. She will always be remembered as a true leader of the Judiciary. (1970 – 2019)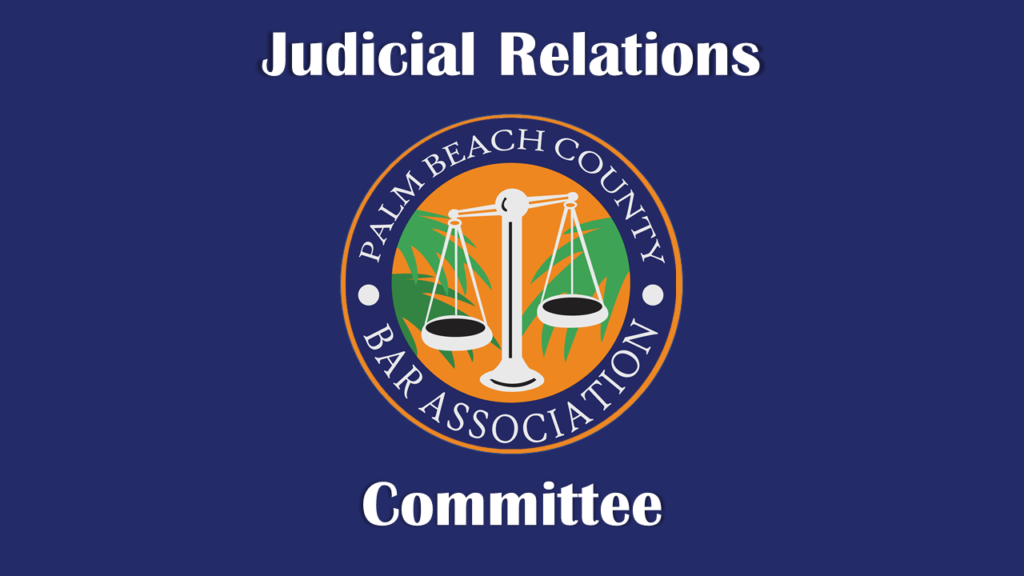 Committees are a great way to get involved with your local bar association, network with your colleagues and become a leader in your legal community.
Remaining JRC Meeting Dates: 
DIVISIONAL INSTRUCTIONS ARE FOUND ON EACH JUDGE'S WEBPAGE. PLEASE CHECK THE INSTRUCTIONS BEFORE FILING MOTIONS OR SETTING HEARINGS
Protecting the Integrity of the Judiciary Sub-Committee

Website/PR Sub-Committee

Judicial Liaison Sub-Committee

Judicial Profile Sub-Committee

Programming Sub-Committee

Judicial Luncheons Sub-Committee