MISSION
The Law Related Education Committee ("LREC") seeks to increase public understanding of civics and the judicial system.  The Committee members, including attorneys and judges, reach out to various community groups and present interactive, educational programs about civics. The School Education Subcommittee focuses on reaching out to area schools and presents civics presentations to local students.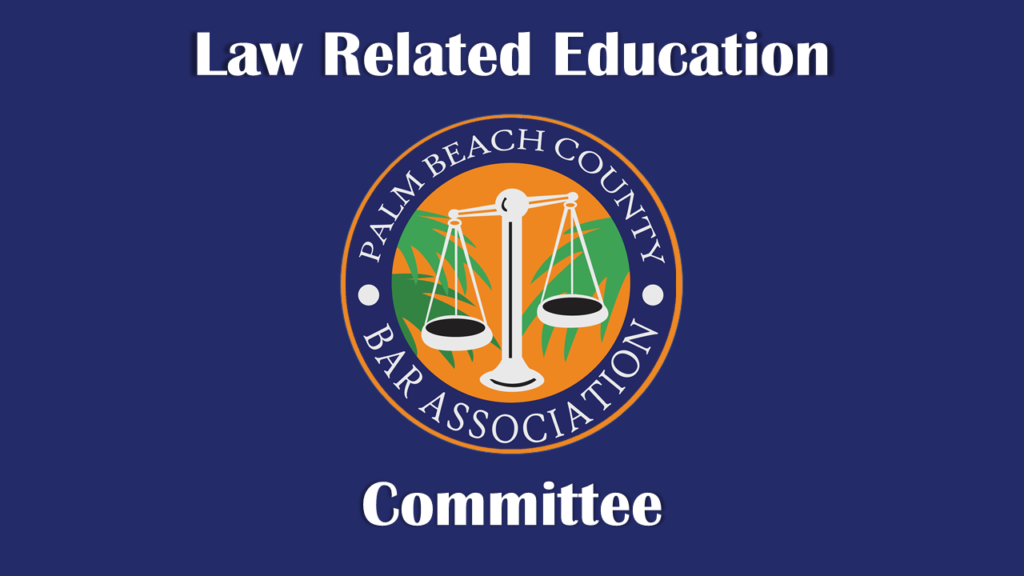 Chair:
Andrew S. Kwan – Andrew@phflorida.com | 561.514.0900
Committees are a great way to get involved with your local bar association, network with your colleagues and become a leader in your legal community.
To volunteer for an upcoming presentation, please click here
LREC Accomplishments: Past presentation Venues
Rotary Clubs (Palm Beach, Wellington, Royal Palm Beach, and Boynton Beach)
PBC Libraries (Lantana, West Boca, Wellington, Glades Road, and Palm Beach Gardens)
Boy Scouts WPB Troop 141
American Business Women's Assoc.
Temple Anshei Shalom, Lifelong Learning Center
Palm Beach Gardens Kiwanis Club
Buena Vida Senior Living Community
Atria Meridian Senior Living
FL Alliance of Retired Americans
Loxahatchee Grove Land Owners' Association
Valencia Lake's Men's Group
Citizens Association of Palm Beach
Mangrove Bay ALF
Paralegal Association
Florida Association of Woman Lawyers – Take Your Child to Work Day
Town of South Palm Beach