MISSION
We are a court advisory and practice area committee and our charge is to initiate and consider suggestions to improve the practice in our area, to help with community outreach and to coordinate the circuit civil portion of the agenda for the Bench Bar Conference.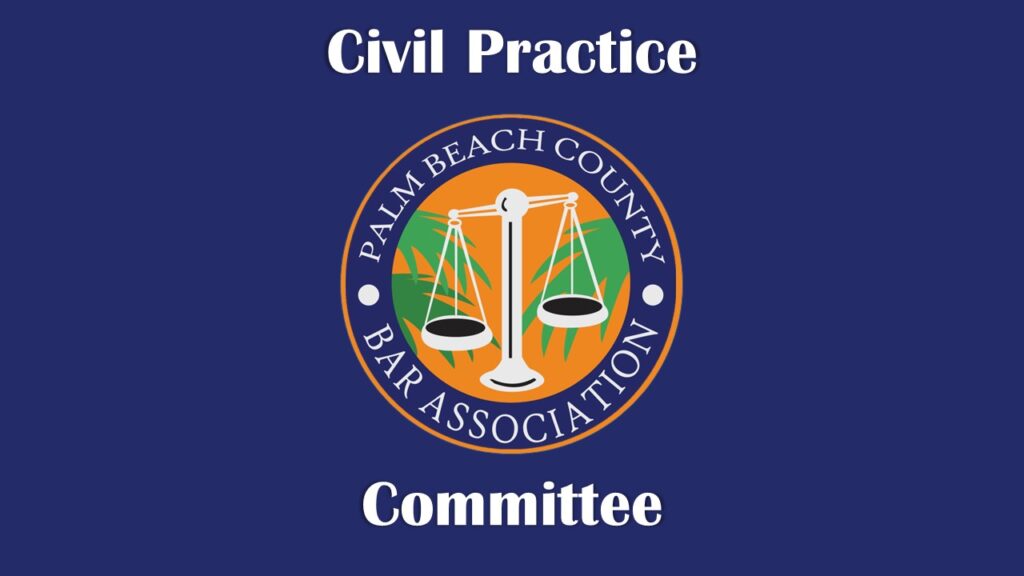 Committees are a great way to get involved with your local bar association, network with your colleagues and become a leader in your legal community.
This year the committee is working with local attorneys and judges to try to create the following projects:
1. An updated uniform Pre-trial Order;
2. A generalized jury questionnaire form; and
3. An instructional YouTube Video
If you have any comments, suggestions, or helpful information please feel free to contact the Committee Chair.