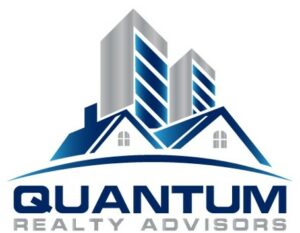 For more than 20 years Quantum has provided premium real estate services not only to traditional home buyers and sellers, but to legal & financial professionals, trust companies and financial institutions. PBCBA members & staff can SAVE THOUSANDS on the sale of their home with our VIP program. Call Chris Losquadro for details at (561) 624-2680.
---
Save Up To 35% On Your Orlando Vacation! Orlando Employee Discounts offers Exclusive Pricing on Hotels & Vacation Homes in or nearby Disney World and Universal Studios Orlando! In addition, we are the Largest Wholesaler of Tickets for Disney World, Universal Studios Orlando, Sea World, and ALL Orlando Area Theme Parks and Attractions! Just click here in order to access your discounts!
---
Genesis Dermatology in Jupiter offers PBCBA members the following discounts:
*$50.00 off any Botox treatment of $300.00 or more
*2 syringes of Juvederm filler for $999.00 ($300.00 savings!)
Genesis Dermatology is a Diamond Account with Allergan (the makers of Botox). This means they fall within the top 4% of all Botox cosmetic injectors. When making your appointment, tell them you're a PBCBA member. Cannot be combined with another offer.
---

ISI is a diversified insurance administrator solely dedicated to the professional Association insurance industry nationwide. The agency is committed to providing the highest quality in insurance products which serve to protect the health, wellbeing, and financial security of Association Member insureds. Products provided by ISI to PBCBA  Members, spouses and employees include Life, Health, Disability and Lawyers Professional Liability Insurance. Contact ISI at 1-888-474-1959. Please visit https://www.isi1959.com/PBCBA for more information.
---
The Lane Spa celebrates over 23 years of taking care of people's relaxation beauty needs in Northern Palm Beach County. With over 35 professional and licensed staff you'll enjoy massage therapy, skin care, nail services and more. FIRST time to The Lane Spa? PBCBA Members receive $20.00 off your service! When booking your appointment, tell them you're a PBCBA member.
---
III Forks at 4645 PGA Blvd., in Palm Beach Gardens, invites members to enjoy 50% off all bottles of wine under $100.00. Please call 561.630.3660 or visit www.3Forks.com to make your reservation.
---
Enjoy a variety of decorated cakes for any occasion. PBCBA Members receive 10% off their order at the Palm Beach Gardens store located at 4250 Northlake Blvd. in the Gardens Towne Square Mall. Use code: PBCBA
---
Virgin Trains-Brightline offers a Corporate Travel experience like no other. With free Wi-Fi, comfortable seats and stellar service, it's the smarter, more productive way to get around South Florida. PBCBA members receive a special offer on our 50 Packs of pre-paid rides: Buy TWO 50 Packs and receive a THIRD 50 Pack FREE! The 50 Packs are 50 one way rides (25 round trips) that are fully transferable to colleagues and clients. Available in SELECT service and  SMART service. For more information, email: beth.meek@gobrightline.com or call 786-910-1636. Cannot be combined with any other offer.
---
South Florida Cybersecurity is an IT security company in Jupiter, FL. Certified Ethical Hackers & computer forensics experts, helping companies protect themselves against hackers, and providing digital forensic services for law firms on behalf of their clients. We offer 20% off Penetration Testing for PBCBA members. We offer 20% off our hourly rate for digital forensic services for PBCBA members. Call Paul at 561-277-8347.
---
Puritan Dry Cleaners offers a 10% to 15% discount exclusively to PBCBA
members and their families. Puritan is a "certified green, non-toxic, hypo-allergenic, odorless
and environmentally conscious dry cleaner and includes complimentary pickup and delivery.
Call Gary at (561) 281-2869
---
Enjoy a complimentary Brooks Brothers Made to Measure oxford shirt, with the purchase of any men's suit. Or, explore our Women's Collection and receive $100 off your purchase of $200 or more. These offers are exclusive to PBCBA members and redeemable at Brooks Brothers Gardens of the Palm Beaches location only. *exclusions apply, please see a sales associate for details. Click here for more details regarding 15% off your purchase.
---
Vetted and approved by all 50 state and more than 70 local and specialty bars, LawPay is proud to be the preferred payment partner of more than 35,000 law firms. Designed specifically for the legal industry, LawPay provides attorneys with a simple, secure way to accept online payments in their practice. LawPay understands the unique compliance and financial requirements placed on attorneys, which is why their solution was developed specifically to correctly separate earned and unearned fees, giving you peace of mind that your credit card and eCheck transactions are always handled correctly. For more than a decade, LawPay has made it as easy as possible for attorneys to receive payment for their services, and PBCBA members receive a three-month free trial. To learn more, call 866-376-0950 or visit our website.
---
State Approved Online Courses including Florida Notary Service; Parent Education & Family Stabilization Course; Florida Online Traffic School; First Time Driver (D.A.T.A.) Course; Mature Driver Course; Judge Ordered Program and Advanced Driver Improvement Program. Refer your clients to the website and a small portion of the class fee is remitted to the PBCBA.
---
Discounted Office Supplies (6% rebate on all purchases deducted from each invoice or paid by check)
Call 260-467-2222 or click http://goamo.com/
---
Members of the Palm Beach County Bar Association (new enrollees only) are now entitled to receive at 50% discount off Paychex' services which includes payroll preparation and automatic payment of payroll taxes, plus electronic filing of quarterly and annual returns and HR benefits. Members will also receive 1 Free Month of Services, along with a waiver of your initial set up fee ($200.00 Value). If you are interested in receiving this discount, please contact Romy Lidor at (561) 373-7602.
---
The Palm Beach Yacht Club offers a discount to young lawyers (special dues category is valid through 39th birthday).  Regular dues for an individual membership is $1375, but this special offer for Young Lawyers (new members only) is $500.  To obtain an application for an annual membership, please download a copy of the application here.
---
10% o
ff of our lowest introductory offer: Digital + Print annual subscription for $323.89* plus an additional two months free.  (Standard rate: $551.88).  Call 877-256-2472
* Introductory pricing is only available to new customers who have not been subscribers to Daily Business Review – Palm Beach Edition for the past 365 days.
---
 Clio is the most widely-used, cloud-based practice management system in the world. Every day, tens of thousands of lawyers use Clio to schedule meetings, organize cases, track time, and invoice their clients. Accessible from your Mac or PC, Phone or Tablet, Clio allows lawyers to take control of their practice from any device, in any location, at any time. Clio even integrates seamlessly with other popular applications like Fastcase, LawPay, Dropbox, Quickbooks Online, Gmail, and Office 365.
Palm Beach County Bar Association members receive a 10% lifetime discount on Clio. Sign up today at landing.goclio.com/pbcbar
---
Movie Theatre Discounts
$8.00 per ticket ($12.50 at the box office)
Movie ticket prices subject to change. Members must either come into the office to purchase the tickets (checks or credit cards only) or pay a FedEx fee to have them mailed to them.
Bench/Bar Conference
Discounted live CLE seminars
Discounted CLE CD's (large library available for purchase)
CLE Committees
Court Advisory/Practice Committees
Judicial Relations Committee
Professionalism Committee
Solo Practitioner's Committee
Guardianship Education
Jury Certificates
Law Week Programs
Lawyer Referral Service
Lawyers for Literacy Program
Legal Aid Society
Small Claims Court Clinics
Speakers' Bureau
Annual Installation Banquet
Judicial Reception
North County Section Activities:

Holiday Party for Members including a silent auction
Membership Meetings/Receptions
Jurist of the Year Dinner
Yearly CLE Luncheon

Young Lawyers Section Activities:

Membership Happy Hours
Holiday Party for Members including a silent auction
Annual Past President Recognition Function
Holidays Party to benefit foster children
Adopt-a-School Project – providing school supplies to underprivileged children; reading to the children
Volunteer Opportunities – Cafe Joshua, Habitat for Humanity
Easter/Passover Toy Distribution to pediatric cancer patients
Access to Bar Mailing List
Bi-yearly Judicial Evaluation
Conference Room Rental
Free Classified Ads (one per year)
Monthly Newsletter
Online Pictorial Membership Directory
Professionalism Panel
Weekly eNewsletters