Smith.ai 24/7 Bilingual Receptionists for Calls, Chats, and Messages
Smith.ai is a superior 24/7 virtual receptionist service for law practices of all sizes, from solo attorneys to large firms. Our North America-based receptionists answer calls, chats, and messages; provide bilingual answering; screen and intake new clients; schedule appointments; and make outbound calls to leads who complete your online forms, ensuring instant follow-up with new potential clients. With 30+ direct integrations, including Clio, MyCase, PracticePanther, LawPay, and Calendly, plus thousands more through Zapier, conversations are synced with your systems in real-time. Plans start at $240/month for virtual receptionists and include free spam blocking, plus a risk-free 14-day money-back guarantee. Live chat plans start at $0/month with simple per-chat ($10/chat) pricing, or $140/month for bundled chat pricing ($5-7/chat).
Member Discount: ​Palm Beach County Bar Association members get $100 off their first month of calls and chats with code PALMBEACHBAR, 5% off bundled services, and 10% off annual plans paid upfront. Learn more and sign up at https://smith.ai/member-benefits/palm-beach-county-bar-association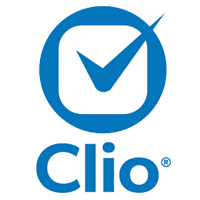 Clio is the most widely-used, cloud-based practice management system in the world. Every day, tens of thousands of lawyers use Clio to schedule meetings, organize cases, track time, and invoice their clients. Accessible from your Mac or PC, Phone or Tablet, Clio allows lawyers to take control of their practice from any device, in any location, at any time. Clio even integrates seamlessly with other popular applications like Fastcase, LawPay, Dropbox, Quickbooks Online, Gmail, and Office 365.
Palm Beach County Bar Association members receive a 10% lifetime discount on Clio. Sign up today by visiting landing.goclio.com/pbcbar.

We know you're faced with many choices when it comes to refinancing, which is why we've done the work of finding you the best options. Juno tackles student debt by using group buying power to get you better student loan rates. Juno has partnered with the Palm Beach Bar Association to provide members with exclusive refinancing deals that come with cashback, so you can have a little more money in your pocket during these uncertain times. Join us for free at https://leveredge.org/p/pbcba.
LawPay is the leading online payment solution for legal professionals, allowing you to accept credit, debit, and eCheck payments from clients anywhere, at any time. With over 15 years of experience, LawPay is committed to providing an unparalleled experience by protecting your trust account against third-party debiting and offering expert support from real people. As a proud member benefit, LawPay wants you to take advantage of the ease and security offered by our modern payment technology. Open a new LawPay account by April 30 to receive a $100 new account credit and three months of no monthly fee! Get started >>
State Approved Online Courses including Florida Notary Service; Parent Education & Family Stabilization Course; Florida Online Traffic School; First Time Driver (D.A.T.A.) Course; Mature Driver Course; Judge Ordered Program and Advanced Driver Improvement Program. Refer your clients to the following website and a small portion of the class fee is remitted to the PBCBA.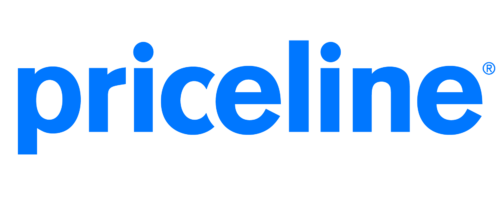 NPP members save up to 25% OFF select hotels worldwide when they bundle trips through the Priceline Partner Network. Enroll your business with NPP for travel discounts and more. NPP has a diverse catalog of business offers, as well as deals you can share with your employees. Membership is free and there is no obligation to purchase. Restrictions may apply. For more information, please visit https://mynpp.com/association/pbcba.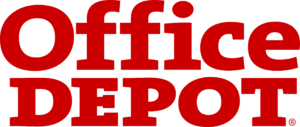 You can save on items you use every day like office supplies, furniture, technology, even janitorial and breakroom supplies. Explore NPP's diverse catalog of business and employee offers. NPP membership is free and there is no obligation to purchase. For more information, please visit https://mynpp.com/association/pbcba.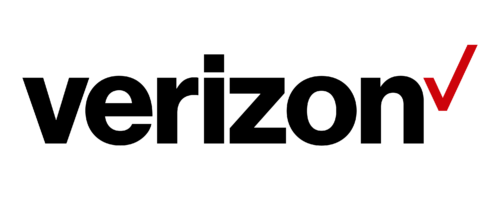 PBCBA members who sign up for free with NPP can save 22% OFF Verizon monthly access fees* and up to 35% OFF cool accessories. Just visit https://mynpp.com/association/pbcba to sign up. Once you enroll your business with NPP and activate the Verizon business discount, there is a similar offer for your employees. Employees can save up to 18% OFF Verizon monthly access fees. NPP has a diverse catalog of business offers and deals for employees. Membership is free and there is no obligation to purchase.

PBCBA members can enroll for free with NPP and save on business supplies and much more. Visit https://mynpp.com/association/pbcba to sign up. NPP members get special pricing on thousands of Staples items, including office supplies, technology, janitorial, furniture and printing. Enroll your business with NPP to access a diverse catalog of business offers, as well as deals you can share with your employees. Membership is free and there is no obligation to purchase.

Save Up To 35% On Your Orlando Vacation! Orlando Employee Discounts offers Exclusive Pricing on Hotels & Vacation Homes in or nearby Disney World and Universal Studios Orlando! In addition, we are the Largest Wholesaler of Tickets for Disney World, Universal Studios Orlando, Sea World, and ALL Orlando Area Theme Parks and Attractions! Just click here in order to access your discounts!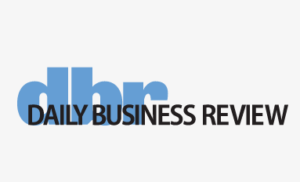 10% off of our lowest introductory offer: Digital + Print annual subscription for $323.89* plus an additional two months free.  (Standard rate: $551.88).  Call 877-256-2472
* Introductory pricing is only available to new customers who have not been subscribers to Daily Business Review – Palm Beach Edition for the past 365 days.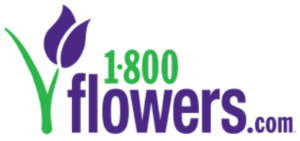 Save 20% off on flowers, gift baskets, and more through 1800flowers.com. Deliver smiles to friends, family, employees, clients, and customers. Enroll with NPP and start saving today! Please click here for more information.

Enjoy 20% off Harry & David gift baskets, fruit, and gourmet food delivery. Perfect for holidays, anniversaries, work events, and other special occasions. For more information, please click here.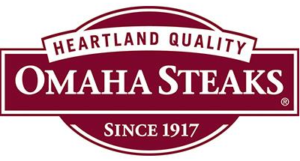 Give steaks for the holidays. Enjoy quality hand-cut steaks, food gifts, seafood, wine and great side dishes. Enroll with NPP to save on the entire Omaha Steaks online catalog and receive free shipping on select offers. Save 10% site-wide, plus FREE shipping! For more information, please click here.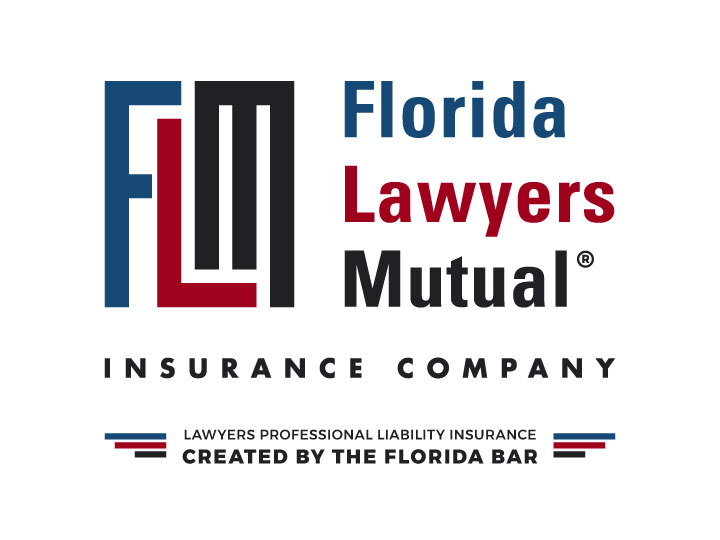 Florida Lawyers Mutual provides high-quality Lawyers' Professional Liability (LPL) insurance specifically to lawyers in Florida. We are recommended by the Palm Beach County Bar Association and the only one created by The Florida Bar. As a mutual company created by and for Florida lawyers, we are focused on creating value for you beyond the cost of your policy. Our members benefit include claims repair services to protect your practice and defend your reputation, and a cyber liability endorsement on every policy at no cost to you. Thank you for letting us give you a quick quote. Fill out a fast and easy online application at www.flmic.com.
The Palm Beach County Bar Association provides discounts on a variety of products and services for our membership. Members should determine if the product or service is suitable for their circumstances. In some cases, The Bar may receive non-dues royalty revenue from a vendor if a product or service is purchased by our members. We do not make warranties or endorsements- however, we appreciate our members and hope you will find these benefits worthy.
Bench/Bar Conference
Discounted live CLE seminars
Discounted CLE CD's (large library available for purchase)
CLE Committees
Court Advisory/Practice Committees
Judicial Relations Committee
Professionalism Committee
Solo Practitioner's Committee
Guardianship Education
Jury Certificates
Law Week Programs
Lawyer Referral Service
Lawyers for Literacy Program
Legal Aid Society
Small Claims Court Clinics
Speakers' Bureau
Annual Installation Banquet
Judicial Reception
North County Section Activities:

Holiday Party for Members including a silent auction
Membership Meetings/Receptions
Jurist of the Year Dinner
Yearly CLE Luncheon

Young Lawyers Section Activities:

Membership Happy Hours
Holiday Party for Members including a silent auction
Annual Past President Recognition Function
Holidays Party to benefit foster children
Adopt-a-School Project – providing school supplies to underprivileged children; reading to the children
Volunteer Opportunities – Cafe Joshua, Habitat for Humanity
Easter/Passover Toy Distribution to pediatric cancer patients
Access to Bar Mailing List
Bi-yearly Judicial Evaluation
Conference Room Rental
Free Classified Ads (one per year)
Monthly Newsletter
Online Pictorial Membership Directory
Professionalism Panel
Weekly eNewsletters