11 Habits of Successful Law Firms in the Digital Age
---
"Building a successful small law firm requires planning and strategy, but above all, it requires action." Richard Hugo-Hamman, LEAP Executive Chairman
Over the past 25 years, Richard Hugo-Hamman has visited thousands of small law firms throughout seven different countries. Richard has updated the original 11 Habits to address the effect the pandemic of 2020 has had on attorneys. The practice of law changed almost overnight in March, with in-person meetings, court hearings, and work environments being replaced with online technology. What has changed with the pandemic isn't working from home – because we know this is only to be short-lived – it is working digitally.
As many firms re-evaluate their processes and take a long-term look at their future, how you adapt to the digital practices should be a top priority. The 11 Habits covered in this webinar will help you become more successful interacting with your clients, running and managing people employed at your firm, and ensuring your personal happiness. Introducing change is hard, adapt your firm to survive.
The 11 Habits Whitepaper serves as a checklist for you to reach your business goals in the digital age. Register for the webinar and receive this Whitepaper today. Presented by the Solo and Small Firm Committee of the Palm Beach County Bar Association.

Attend this webinar and find out how you can receive 15% off your LEAP subscription, plus register for a FREE demonstration!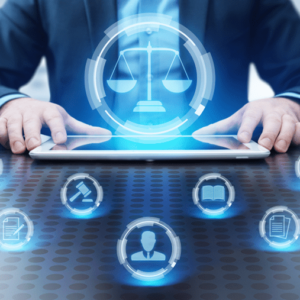 Thursday, April 15th
12:00 P.M. – 1:00 P.M.
Live via Zoom 
Speaker: Julie Perez, Esq., LEAP
Price: PBCBA Members – $15.00
Other Bar Members – $15.00
Non-Bar Members – $20.00
Pre-registration required.